Carol & Jamie have their podcast up and running.
Check out their latest episode of The Homestead Podcast.
Check out Home Freeze Dryers at HarvestRight.com. Our Harvest Right arrived recently and we're making videos about it.  We're also researching the Avid Armor.com brand of chamber vacuum sealers.  Avid Armor as many models and sizes, it's hard to pick just one.
We are focusing on Harvest Right and Avid Armor as two of the best tools to aid anybody in establishing their food security.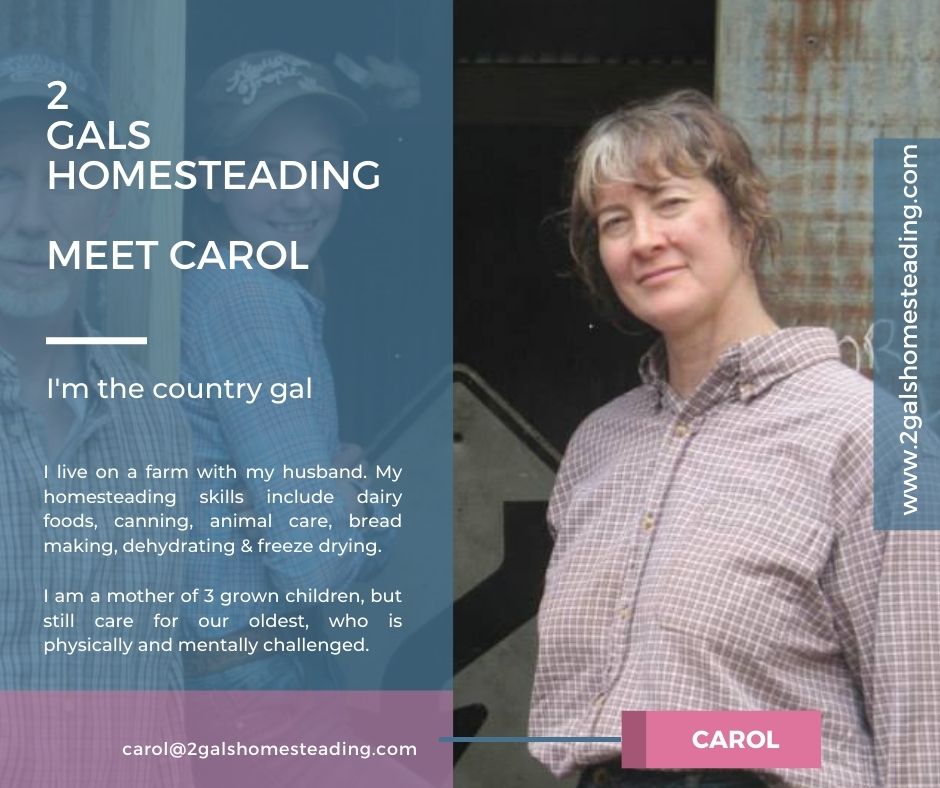 "We want to be transparent with you about the ways in which we earn revenue on TheHomesteadPodcast.com.  This revenue helps us offset podcast & website hosting fees. As a participant in the Amazon Services LLC Associates Program and other affiliate programs, we may earn advertising fees when we link to products and services. It's important to note that we have received free products and services from various companies, but this does not consciously impact our recommendations. If we genuinely enjoy a product or service and believe it would benefit our readers, we may negotiate higher commissions to prioritize them. We appreciate your support and welcome any contributions to help us maintain and grow our site and business. Thank you for being a part of the 2GalsHomesteading community."